Our company was founded in 1858 by Mr. Auguste Staub, a Swiss businessman. Regularly on the road, he built up his business internationally, establishing steady-and long-lasting relationships.
However, in 1876, the terrible outbreak of phylloxera swept through the vineyards, causing a considerable damage. The harvests were wiped out and the stocks dangerously depleted.
Fortunately, thanks to substantial reserves, Staub was less stricken by the shortage than others. Also, to create more stocks, it astutely spread its supplies over into vineyards that were less affected by the disease, setting its stills up there.
These vineyards, located to the north-west and south of what is currently referred to as the Cognac region, were producing quality white wines that lent themselves well to distillation. In this way, by stepping slightly outside the Cognac cradle, Staub became a kind of forerunner, developing fine liquors using the tried-and-tested ancestral techniques employed in the Cognac region.
Thanks to the quality of the company's products and the energy of its promoter, Staub made a true name for itself, becoming a reference all over Europe. It even went on to win a gold medal at the Universal Exhibition held in Paris in 1889.
Today, Maison A. STAUB & CIE is one of the main developers and exporters of Brandies, and is still very active in the Cognac trade.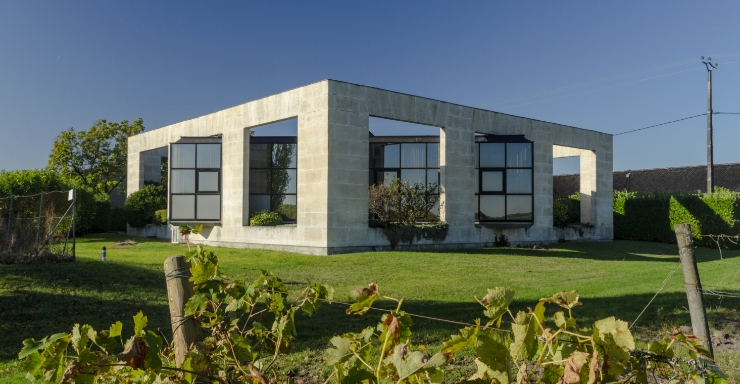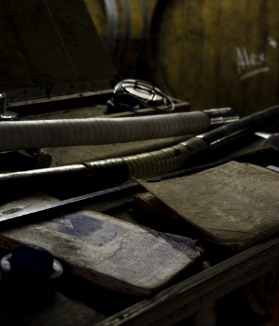 Eaux-de-vie merchant since 1858, Maison A. Staub & Cie possesses a unique know-how for several generations and an exceptional location, right in the middle of the Grande Champagne vineyards.
Specialized in ageing and blending of tailor-made eaux-de-vie, our Maison takes the utmost care in choosing the raw materials, and therefore gives life to unrivalled flavours.
Composing the art of ageing with the magic of blending, in order to always surprise and arouse your senses.
Maison A. Staub & Cie owns significant facilities, with stainless steel vats of great capacity, as well as French oak barrels (with an available storage of 5 million liters).
Our traditional rubble stone cellars offer optimum conditions for Brandies and Cognacs ageing, in the upmost respect of tradition, but also of national and European regulation.
Maison A. Staub & Cie possède des installations importantes, avec des cuves inox de grande capacité, ainsi que des tonneaux de chêne Français (pouvant accueillir jusqu'à 5 millions de litres).
Nos chais traditionnels en moellons offrent des conditions optimales pour le vieillissement des Brandies et des Cognacs, dans le plus grand respect de la tradition, mais également des réglementations nationales et Européennes.

Maison A. Staub & Cie is committed to a total quality approach with the aim of improve the performance of internal processes and the clients satisfaction.
Our Quality Management System is based in a logic of continuous improvement and we have developed and implemented policies, procedures and programs to achieve our quality objectives.
Through its Food Safety Policy, Maison A. Staub & Cie demonstrate its commitment to ensuring the food safety and the quality of products delivered to clients.
Bureau Veritas have recognised our HACCP/GMP approach for the manufacturing of spirit drinks in April 2015 and we got AEOF certification (Customs simplifications / security and safety) at the end of 2015.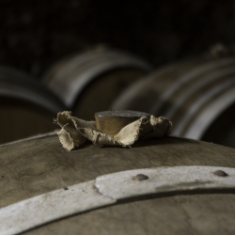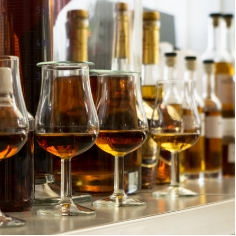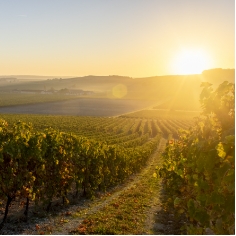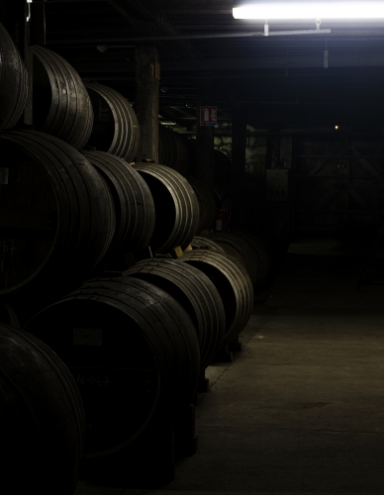 Our approach axes :
o Control of our management and manufacturing Process.
o Quality Control.
o HACCP approach / GHP and GMP.
o Traceability.
o Technological and regulatory survey.
o Safety and security.
o Staff training.
o Continuous improvement.
Our Policies:
o Quality Policy
Our Certificates:
o Certificate of conformity
o HACCP attestation of recognition