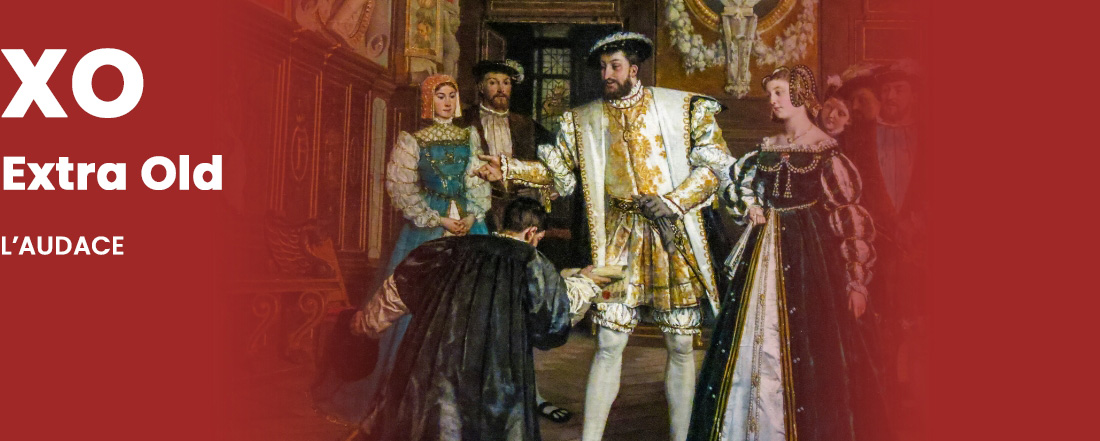 Deep and intense old gold colour with a touch of fire, embers.

Generous and round fragrance with notes of mahogany, sandalwood. Old port, cigar box, candied fruits, spicy notes.

Noble and dense nuances. Beautiful balance of liquorice and gingerbread. This elegant cognac is crowned by an exceptional depth and refinement.

François 1er XO Cognac is assembled with refined and delicate vintages aged separately for many years in French oak barrels. An XO at its best, a symbol of audacity and refinement in the French style, a true avant-garde XO.